Follow the guide below to swap over/remove the ECU from your ZD30 powered D22 Navara.
The process generally takes 10-15 minutes for someone that hasn't done it before and its a fairly simple process.
The tools required:
8mm Socket
10mm Socket
Short extension can make it easier
Ratchet to suit socket drive size
Side cutters
Step 1: Disconnect Battery
Disconnect negative terminal on battery/ies.
Step 2: Locate ECU
Locate the ECU via the drivers side footwell. Pull back the top left corner of the carpet which is close to the transmission tunnel (behind the ash trays in the dash)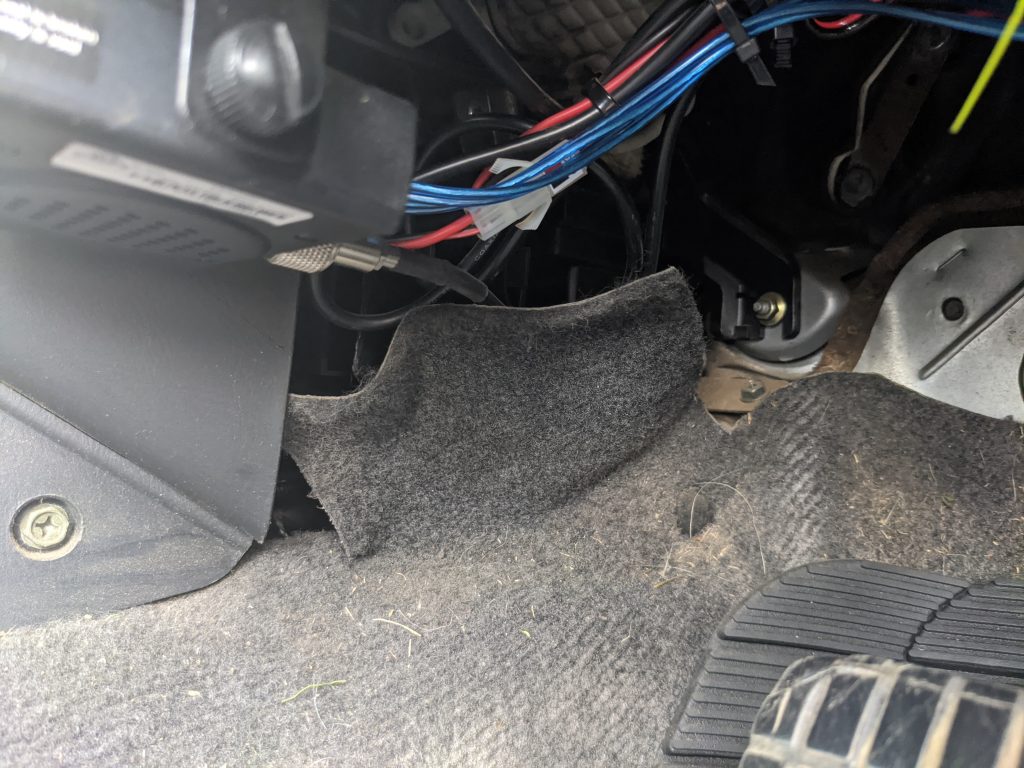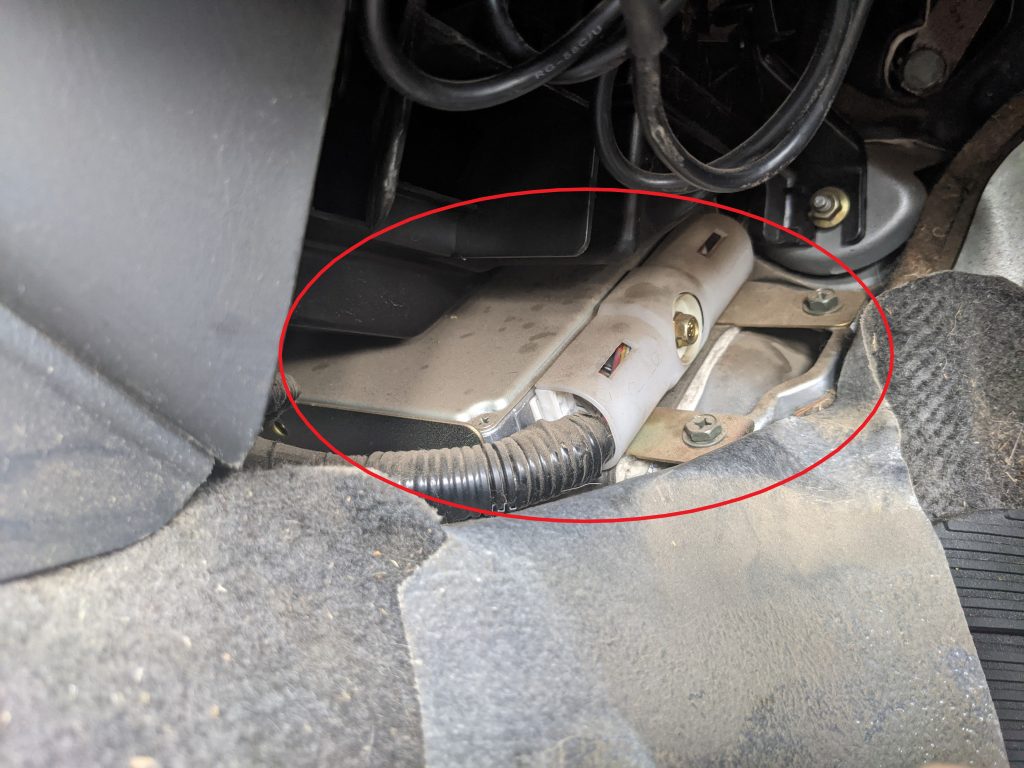 Step 3: Disconnect ECU
You'll see a large white connector with a single 10mm bolt in the centre of it. Unscrew bolt and you'll see the the connector slowly unplug. The bolt is held captive in the connector (the bolt wont come out), once it's loose the connector can be pulled away from the ECU.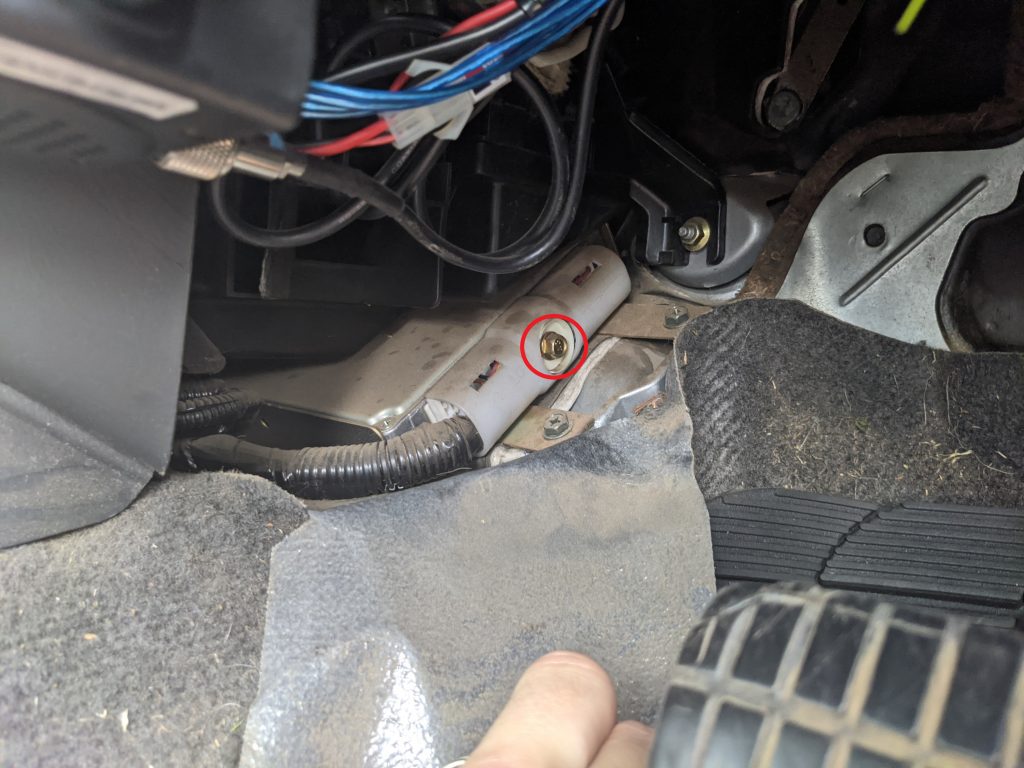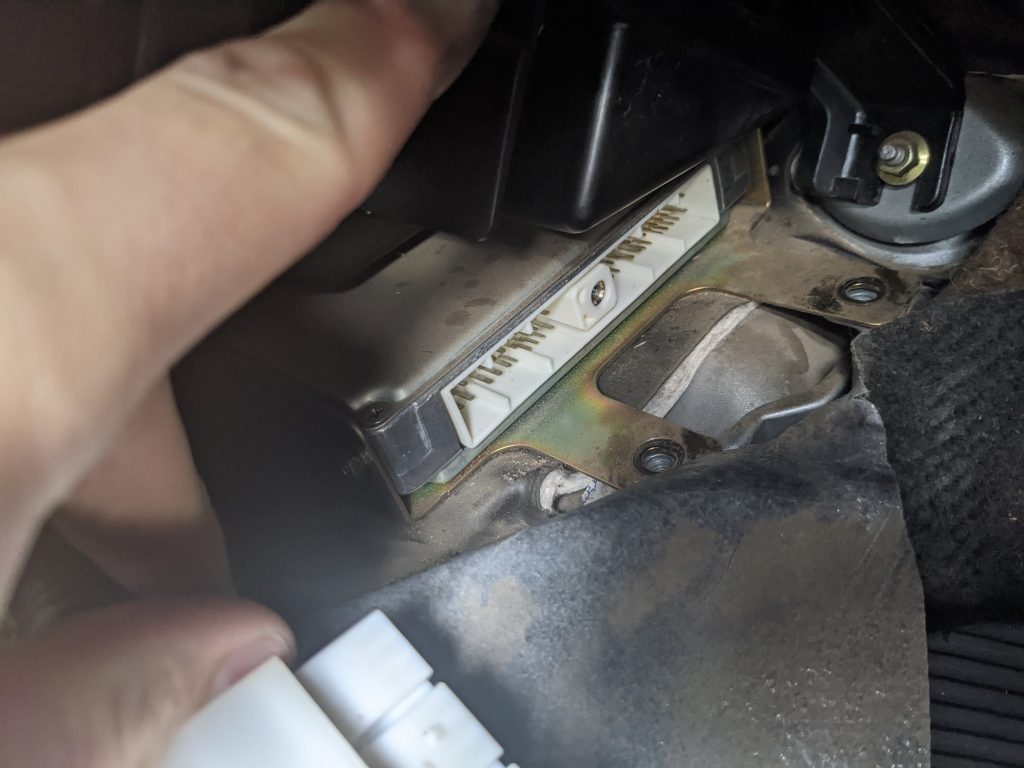 Step 4: Remove ECU Fasteners
Remove the two 10mm bolts that secure the ECU bracket to the body of the vehicle.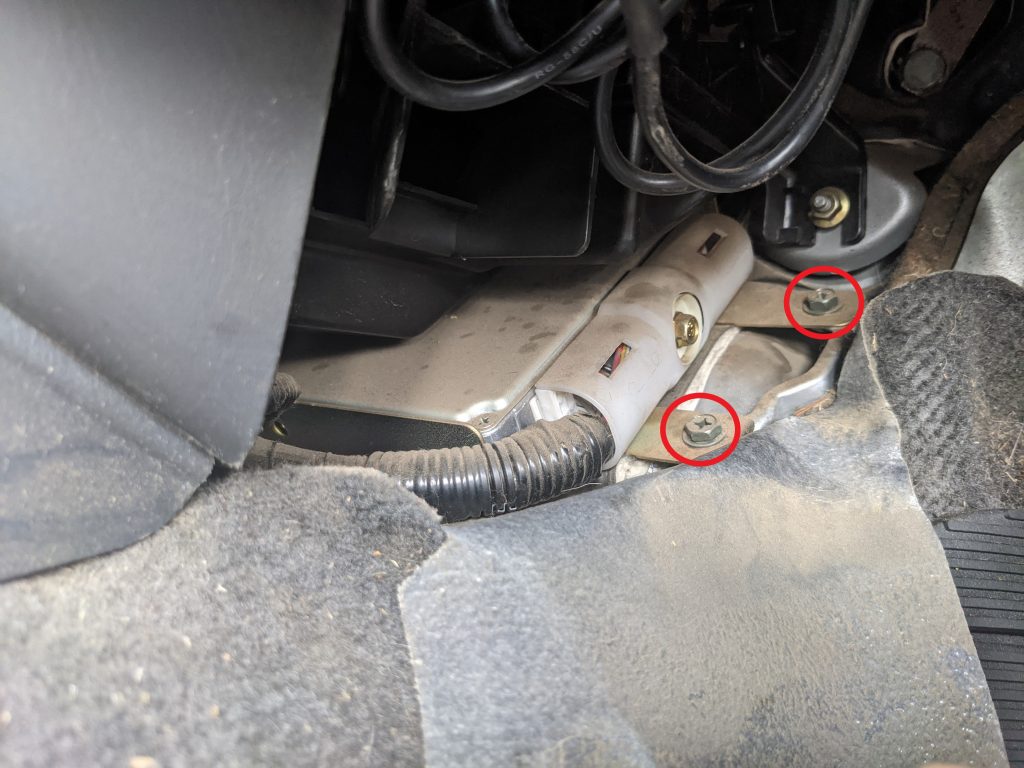 Step 5: Remove Cable Tie
There will sometimes (depending on how Nissan felt on the day maybe) be a cable tie securing the ECU loom to the ECU bracket which will make it hard to remove the ECU. Access the cable tie via the passenger side footwell. Cut the cable tie.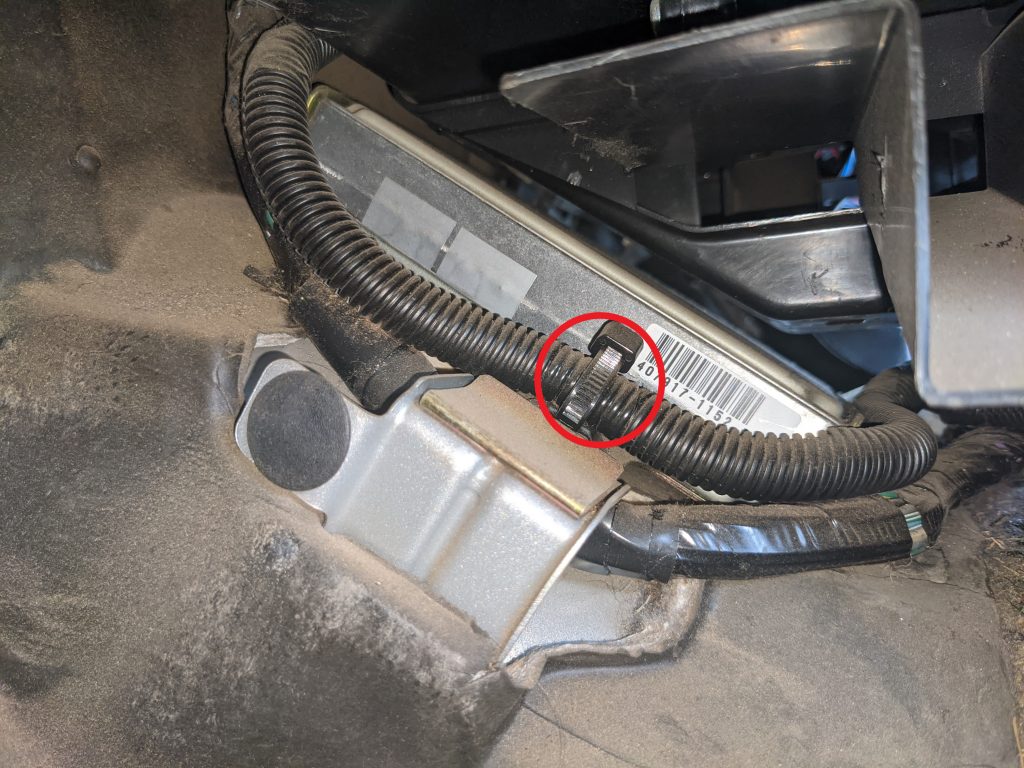 Step 6: Slide ECU Out
Slide the ECU (on its cradle) out into the drivers side footwell.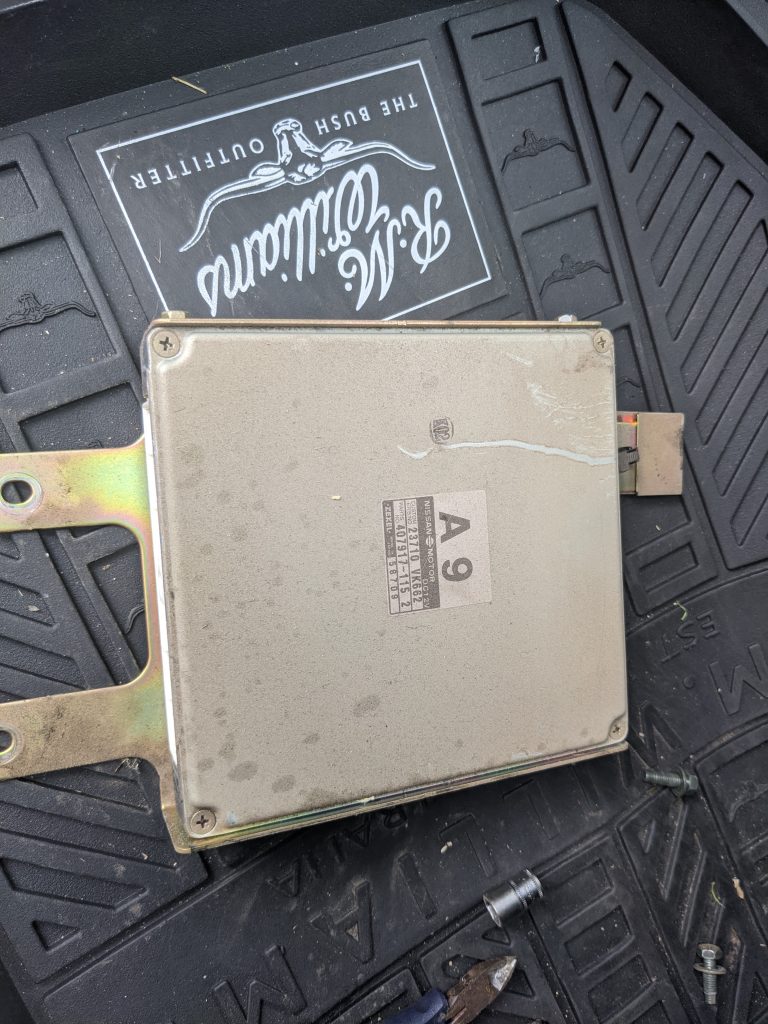 Step 7: Swap ECU Over
Remove the four 8mm bolts securing the cradle to the ECU.
Install the remapped ECU in the cradle and secure with the same four 8mm bolts.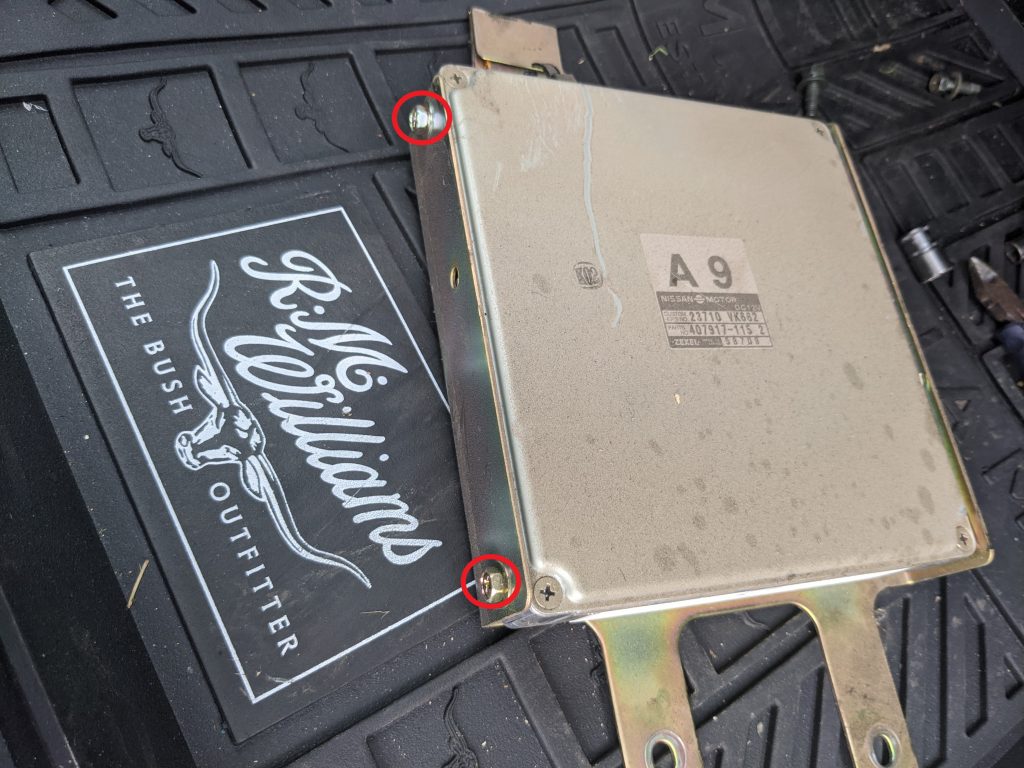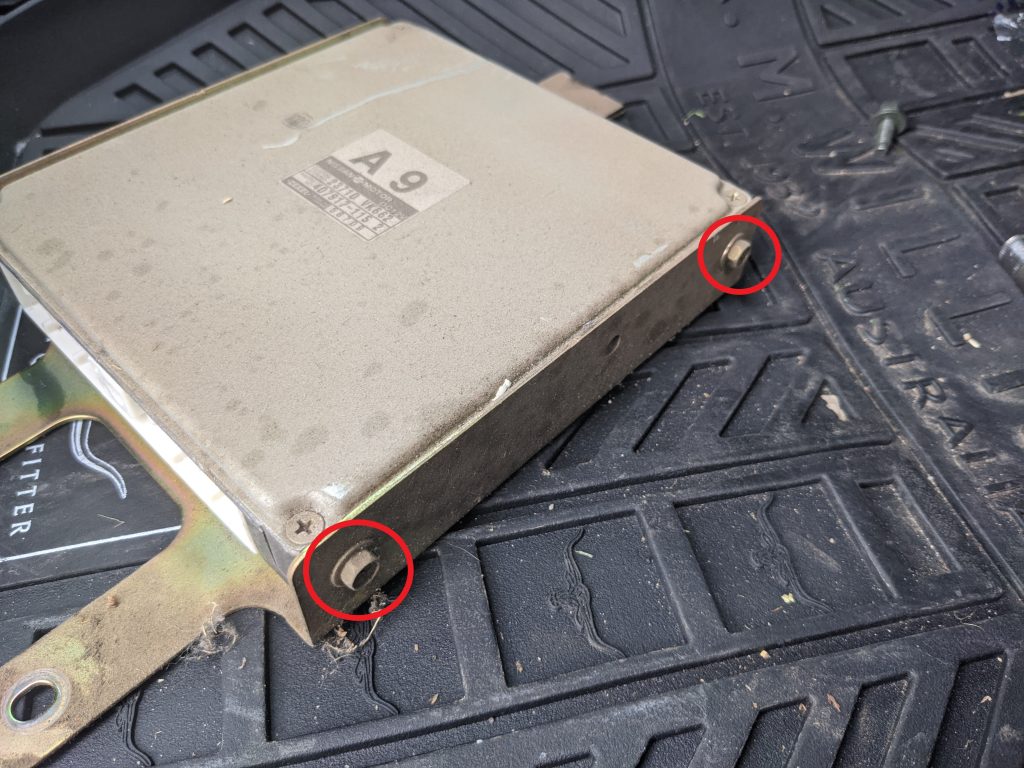 Step 8: Reinstall ECU
Follow the above steps in reverse to reinstall the ECU into the car.
Please pay particular attention to the ECU connector ensuring it is seated properly. It should parallel with the ECU body and inserted all the way.